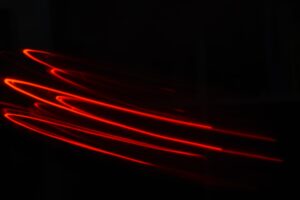 Although at uneven rates, different fiber laser markets continue to enlarge fighting a slowdown in manufacturing and an uncertain political climate. It is a fact that the 2020 year was challenging for numerous segments of laser system markets. Fiber laser manufacturers faced challenging economic and political influences and also experienced the impact of trade barriers, lockdown, etc.
It should be noted that some fields of laser applications or types of laser systems were affected, while other fiber laser systems succeeded and look even better for the future. The thing is that every segment of the laser market differs from each other, consequently, it has its way. The experts claim that the overall annual estimated revenue growth has grown by 8.8% in 2020. The good news is that according to the forecasts for the laser system market in 2021 we can expect a revenue growth rate of 15.5%.
The main segments of laser markets are the following:
Materials Processing and Lithography when laser technology is applied for various types of metal processing. For instance, welding, cutting, annealing, drilling. Additionally, such fiber lasers are useful for semiconductor and microelectronics manufacturing, marking of all materials, and other materials processing.
Communications and optical storage that consist of laser system diodes employed in such spheres as telecommunications, data communications, and optical storage applications, including pumps for optical fiber amplifiers.
Scientific research and military – fiber laser systems for fundamental R&D. To be more precise, what is meant here is "universities and national laboratories, and new and existing military applications, such as rangefinders, illuminators, infrared countermeasures, and directed-energy weapons research."
Medical and aesthetic areas where fiber lasers find their applications in ophthalmology, surgical, dental, therapeutic, skin, hair, and other cosmetic uses.
Instrumentation and fiber optic sensors where laser systems operate inside biomedical tools, analytical devices (for example, spectrometers), wafer and mask inspection instruments, metrology devices, levelers, optical mice, gesture recognition, fiber lasers for LIDAR barcode readers, and other fiber sensors.
Entertainment, displays, and printing. The segment uses laser systems for performing light shows, games, digital cinema, front and rear projectors, pico projectors, and laser pointers. Herewith, laser technology for commercial pre-press systems and photofinishing remain popular alongside standard laser printers for consumer and commercial applications.
Optromix is a fast-growing fiber laser manufacturer and a vendor of optical fiber sensors and optical monitoring systems. The company offers fast turnkey solutions and creates sophisticated fiber laser systems for special purposes. Optromix uses only its technologies and develops a broad variety of fiber lasers. If you have any questions or would like to buy a laser system, please contact us at info@optromix.com